Press Release
IRC Received 2016 "Certificate of ESG100 Company" Outstanding Company in Sustainability Management

Download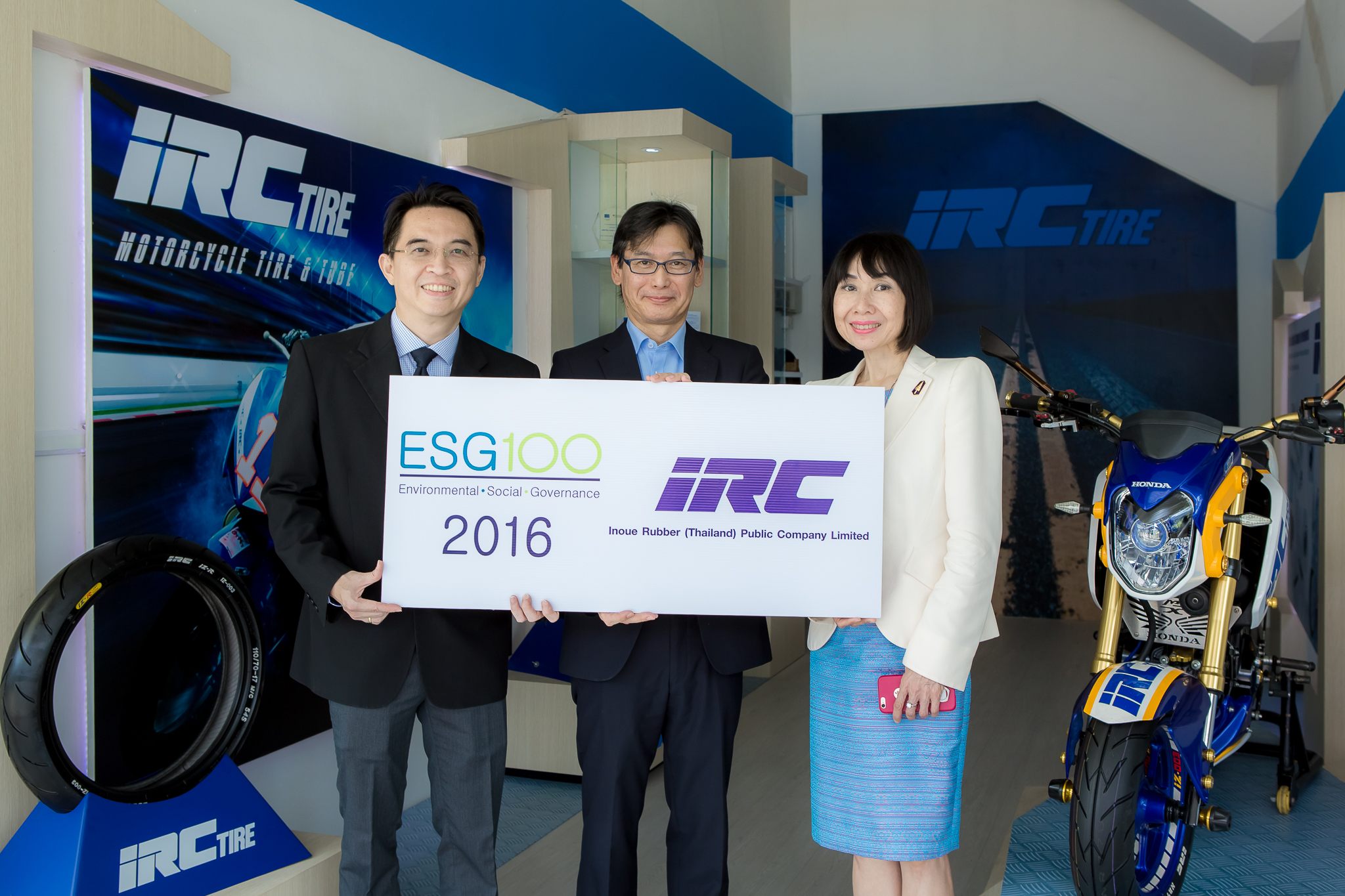 8 July 2016
Mrs. Pimjai Leeissaranukul, the Chairman together with Mr. Takenori Nakamoto, the President of Inoue Rubber (Thailand) Public Co.,Ltd (IRC) received 2016 "Certificate of ESG100 Company" in Industrial group from Pipat Yodprudtikan, Ph.D., Director of Thaipat Institute, by having Ms. Siriporn Juntarit as a witness on July 8th, 2016 at IRC Office.
Thaipat Institute intends to reward the 2016 "Certificate of ESG100 Company" to the company that obtains outstanding sustainable performance regarding environmental, social and governance; ESG, also known as ESG100 group. Out of 621 listed companies in 2016, Inoue Rubber (Thailand) Co.,Ltd has been successfully selected as one of the ESG100 group.
This certificate will be beneficial for investors who look for listed company with social, environmental and governance responsibility. Besides, it is a moral support for IRC's managers and employees to strive for the Company' social responsible improvement and management.